Harry's pantomine performance!!!!!!!!!
Cinderella - 19th & 20th January 2007
Just to add a few more strings to his bow, Harry was a "star performer" in the first production by "Spotlight Theatre Group", whose aim is to allow any child or adult access to the performing arts completely free of charge.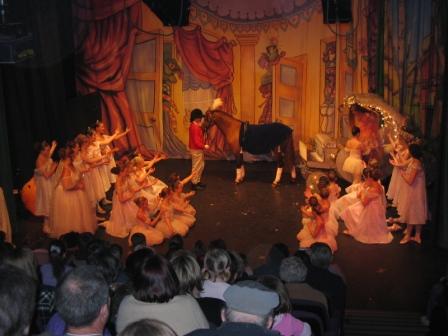 Click on picture to go back to stud page.......
His part in the panto was to be Cinderella's coach horse, and to walk onto stage with the carriage behind (obviously Harry isnt broken to drive so didnt actually pull it!!!!) He had three performances to attend, and as usual he was the perfect gentleman and foot perfect in all!!!
Due to the horrific wind we had, he was unable to travel to the dress rehearsal with all the dancers etc, and had a limited amount of time to look round the theatre before the first performance, so with the help of a few of the girls, running up and down the seating, clapping, and banging a set of drums which happened to be on stage we set to desensitising him to the potential noises he would need to accept!!!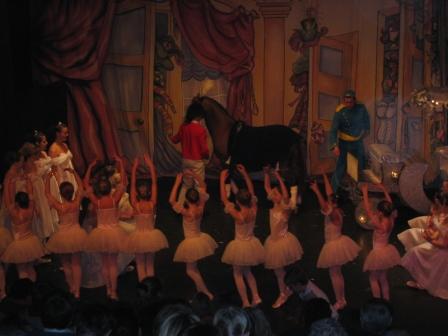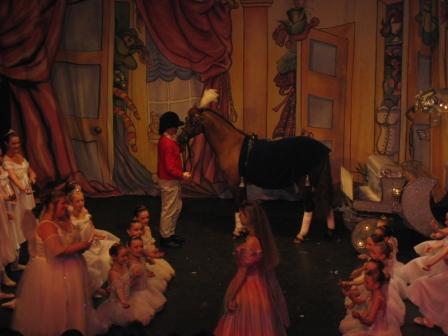 Walking onto stage with dancers!!! Cinderella waiting to go!!!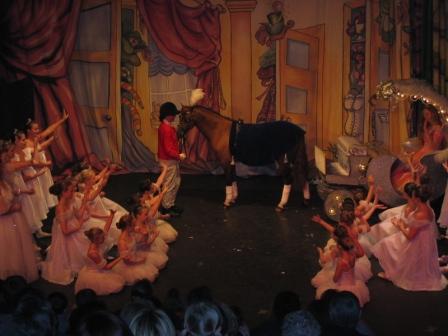 Cinderella getting into coach, then waving goodbye!!!!!!!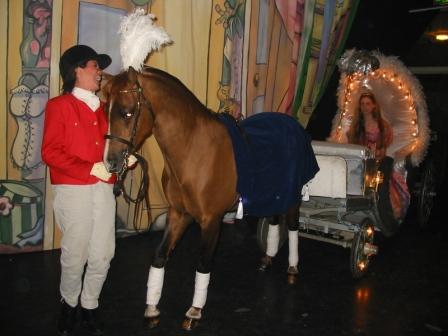 Some of the cast after the curtains closed!!!!!!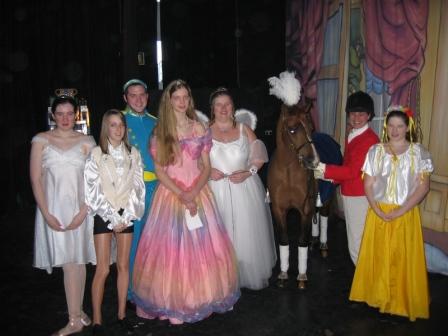 Note - Charlotte who rides for us in the yellow and Mandy (her mum) as the fairy godmother!!!
A few more of the cast who all wanted their picture taken with him - he was just about ready to go home!!!!!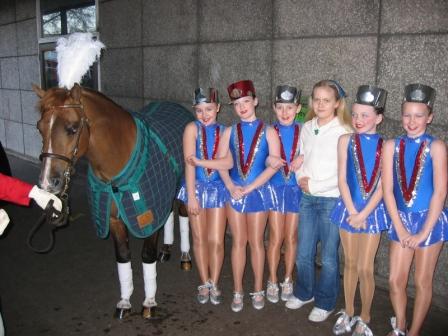 **********************************************************************