Progeny - Rohey Sparkling Maydream
Bathleyhills Dream In Colour
Graded Preliminary Stud Book Status Sports Pony Stud Book.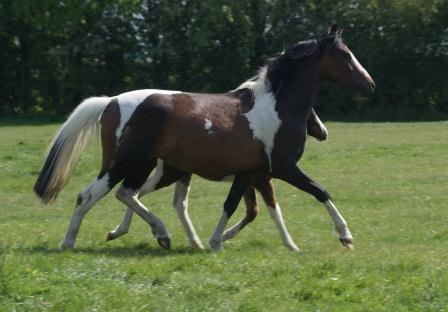 Sire: Acado
Dam: Rohey Sparkling Maydream
Registered Chaps, eligible PBW
D.O.B - 12th May 2008 to make approx 138cms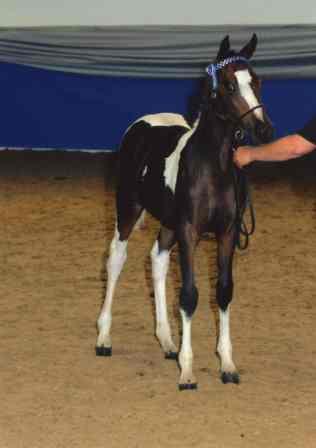 Acado
Acamani
Agnus Dei

St. Pr. Hauptstutbuch Grendy

Verb. Pr. Hauptstutbuch Zuchtbuch: Lewitzer Beauty
Greenhorn

Haupstutbuch Brock Ballerina

Rohey Sparkling Maydream
Wian Mab Spruce
Weston Spruce

Wian Dainty Lady

Balfour Caren
Thornwood Royalist

Chirk Cadi
This is Dorothy born Monday 12th May 2008 - 9 days late at 6.15am. She is out of Doris (Rohey Sparkling Maydream) and by Acado - German Riding Pony owned by Lostock Stud.
She the first coloured foal born under the Bathleyhills prefix and wow she couldnt be more perfect. She has the most fabulous temperament, conformation and movement. Being the last foal born to our previous broodmare "Doris" we were very excited for her to be a filly so we can carry on her bloodlines now Doris has gone to her new home.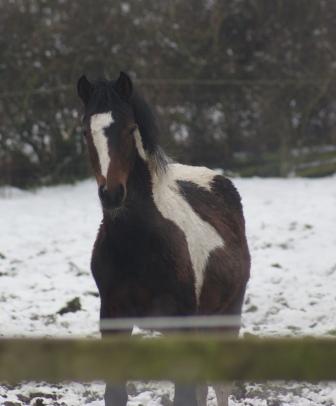 Feb 2009
We aim to back her after weaning her 2012 foal with the aim to sell her to a fabulous showing home.
***********************************************************************
Competition Results.......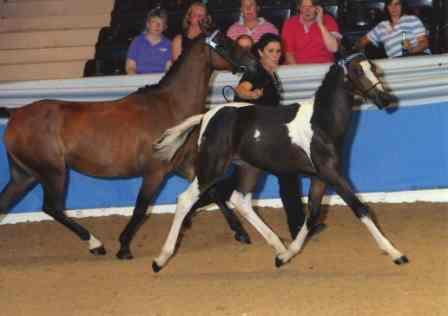 Chaps Summer Championships 29th August 2008
Foal Futurity Part Bred 2nd
Foal Futurity Finals Eve Performance 5th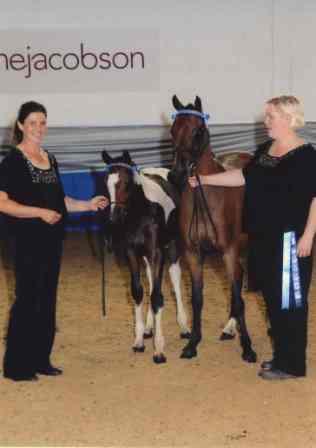 ***********************************************************************
Progeny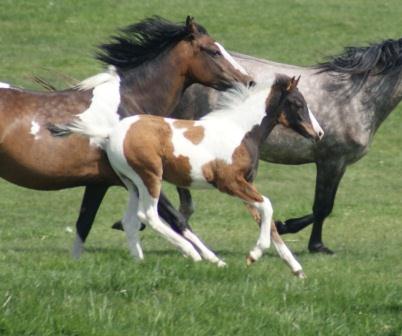 Delia - Bathleyhills Dream In Colour 2011 Sold
***********************************************************************
As A Yearling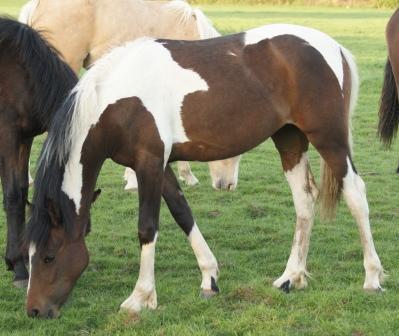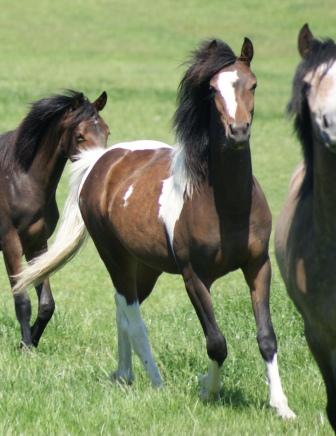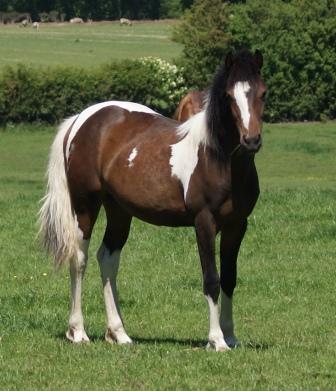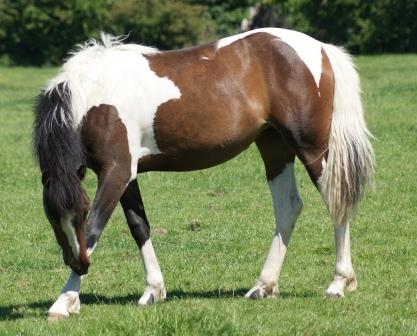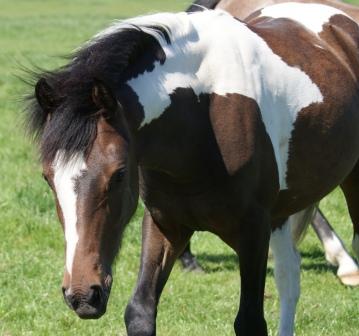 Dorothy and Bridget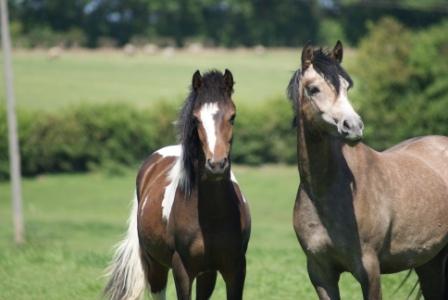 As a foal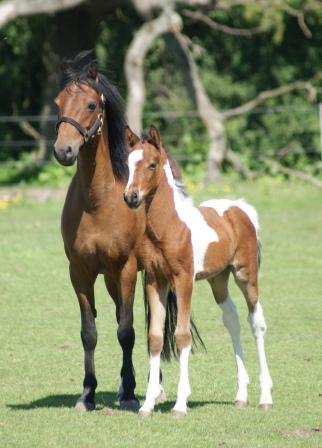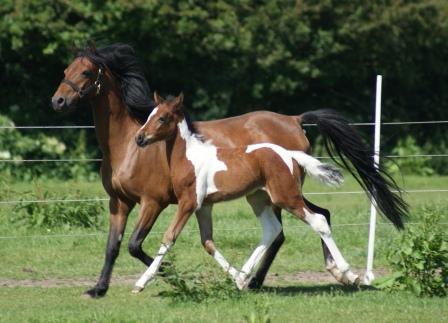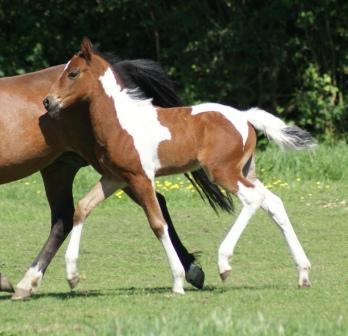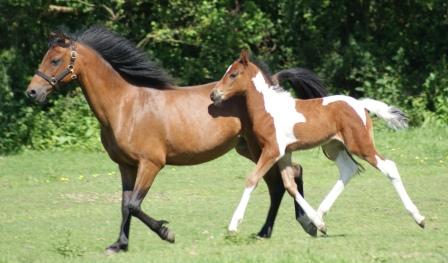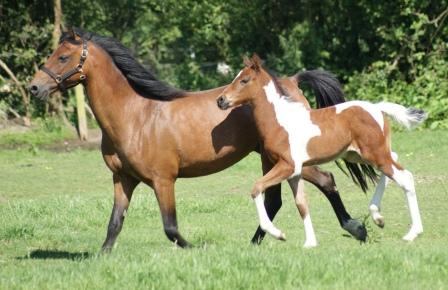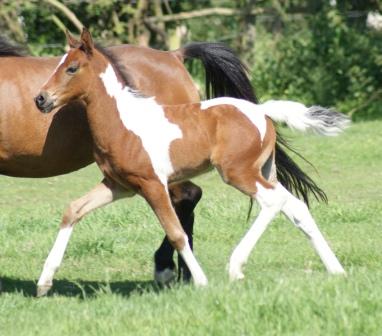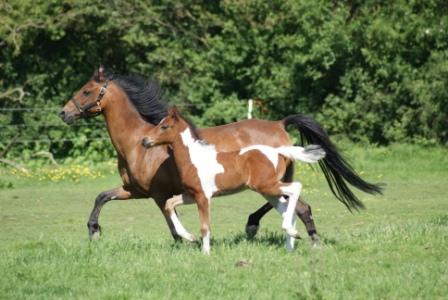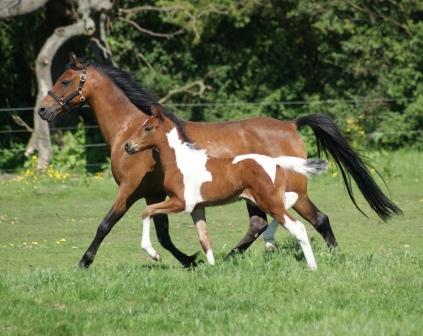 ***********************************************************************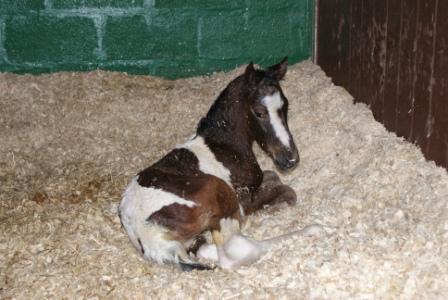 Just Born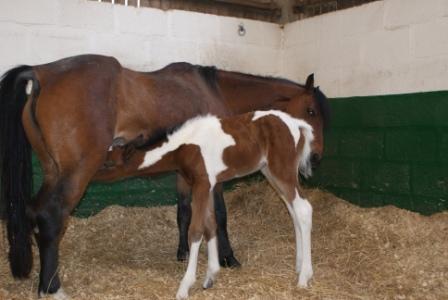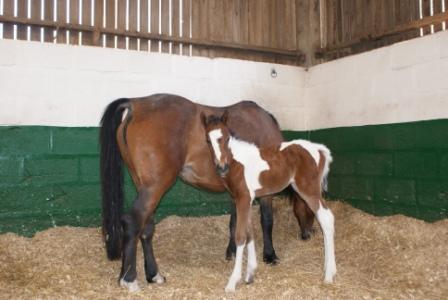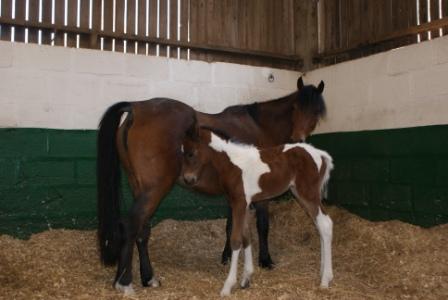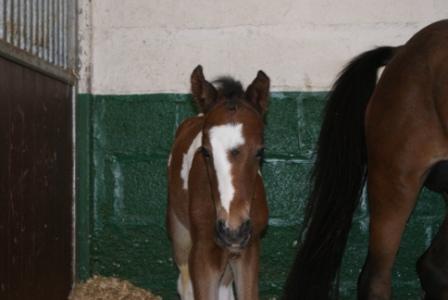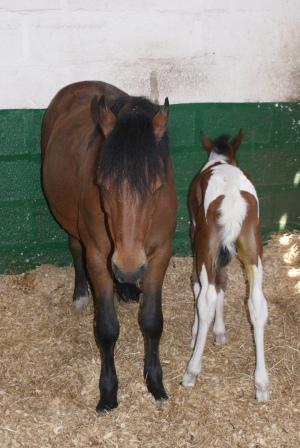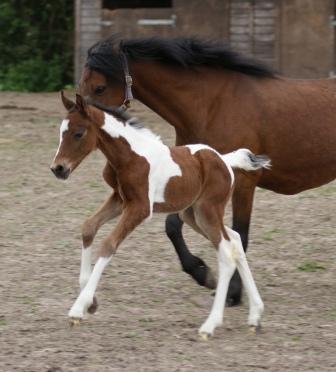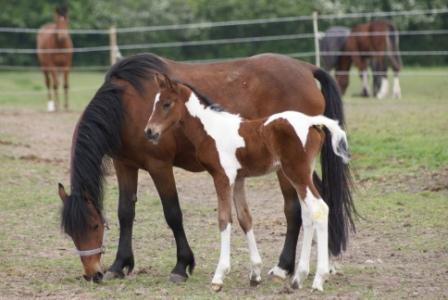 ***********************************************************************
Rohey Sparkling Maydream - Dorothys Dam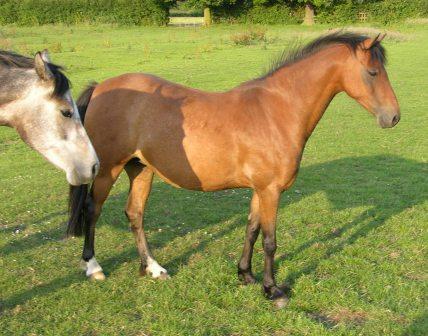 Click for more information
***********************************************************************
Acado - Dorothys Sire standing at Lostock Stud
Homozygous
14hh D.O.B 2004
Graded with CHAPS UK and the Sports Pony Studbook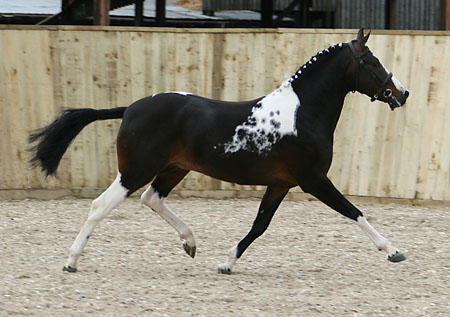 Click to Lostock Stud
Acamani
Agnus Dei
Albano

Hauptstutbuch Lolli

St. Pr. Hauptstutbuch Grendy
Grant B 468

Haupstutbuch Kessi 484

Verb. Pr. Hauptstutbuch Zuchtbuch: Lewitzer Beauty
Greenhorn
Graveur B 76

Hauptstutbuch Lydia

Haupstutbuch Brock Ballerina
Katric Caspers

Brock Bridie