"Bathleyhills Colour Creation" aka Peter
Graded SPSS Reserve Champion Of Northern Area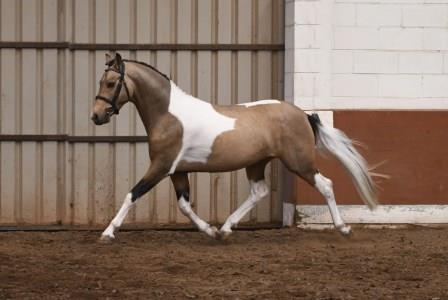 D.O.B. March 2016
Buckskin Tobiano Colt to make approx 14.1hh
Register: Z.f.D.P. Overstamped W.P-B.R. Part Bred Arab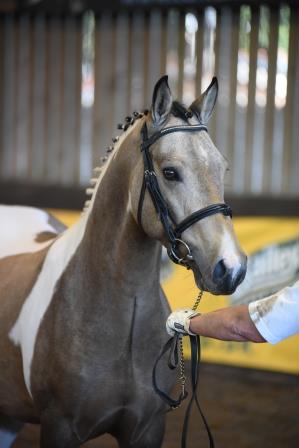 Dam: Bathleyhills Dream In Colour
Sire: Bathleyhills Monet
Graded SPSS
Stud Fee £250 AI or Natural Cover (Via Metheringham Upton Stud) No Foal Free Return.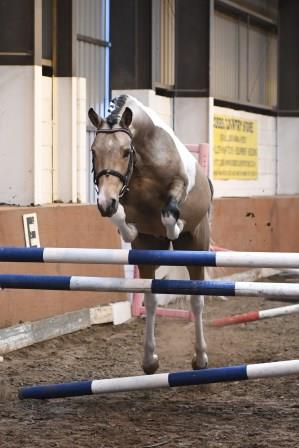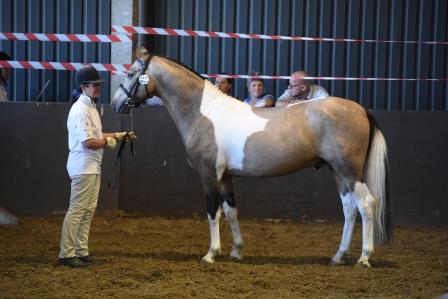 Bathleyhills Monet
Casino Royale K
FS Champion De Luxe

Raffaela K

Mona
Matcho

St. Pr. Reviera

Bathleyhills Dream In Colour

Acado
Acami

Verb.Pr.Hauptstutbuck Zuchtbuch - Lewitzer Beauty

Rohey Sparkling Maydream
Wian Mab Spruce

Balfour Caren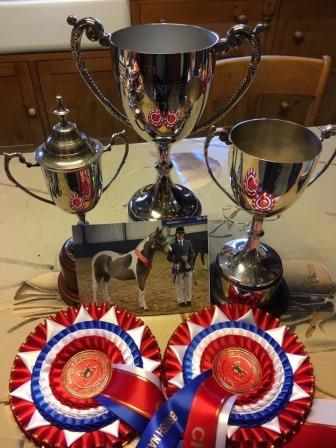 Peter as he is known at home, is a homebred pony with the most superb temperament. He is only recently backed so today may come as a bit of a shock to him!!! He has literally just been to one small party ridden as a trial run to come here!!!!
As a foal he was awarded a Foal Premium and was well received by the Inspectors. He attended The British National Foal Of The Year and was a Double Champion under two different judges.
As a yearling he continued with his success and Won on numerous occasions at County Level. He then was turned away as a two year old until the SPSS tour and we decided to present him. To our delight he was awarded an ellusive Gold Premium. He again was turned away until the Futurity Series 2019 and we presented him where he qualified for the Equine Bridge, gaining a Gold Premium and also the Highest Placed 3 year old Sports Pony, he also attended the three year old showcase and of course with his fabulous temperament and willing attitude he has taken everything in his stride, he is a pleasure to deal with both at home and at shows.
He was presented at the Sports Pony Stud Book Stallion Grading, he passed his Licensing and was Reserve Champion of his Area.
His bloodlines contain the most fantastic ponies, being sired by our own Bathleyhills Monet, who himself is hugely successful as both a Sports Pony, and Show Champion, and also proved himself in the Dressage arena, although has been mainly used as a working stallion, he was Futurity Elite Graded, and a proven stock getter, gaining the Leading Sports Pony Stallion on two occasions, with numerous Elite foals every year. Bathleyhills Monet himself is by Casino Royale K who was Double Bundesmanche Champion and Reserve for the German Dressage Pony Team. His foals are now coming of age and being highly successful in both the dressage and eventing arenas, many are now training towards becoming FEI level ponies.
His Dam Bathleyhills Dream In Colour is by the very notable Sire Acado of Lostock Stud and out of our Foundation mare Rohey Sparkling Maydream, who has all the wonderful Section B lines Wian Mab Spruce a Silver Medal winner and the world recognised Downland Chevalier. She has also produced ponies to HOYS level.
We believe with his superb temperament, athletic paces, trainability, and fabulous bloodlines, he will make a fabulous sire to produce superb trainable sports ponies, with a possibility of passing on an exciting array of colours. He is an equally exciting prospect to cross with larger mares to produce "small" competition horses. We are excited awaiting his first foals due this year, especially out of our Foundation mare Loveden Sea Swallow who has already produced ponies who have gone out in all disciplines up to and including an International Team pony.
Moreso than all the above, Peter is our pet and we adore having him in the yard, Millie my little girl takes his feeds in, brushes him and he just loves everyone!!!
***********************************************************************
Results.............
Qualified for Futurity Pathway
Gold Premium Winner SPSS & Futurity
2017 as a Yearling
Reserve Champion Lincolnshire Show
Numerous Winnings at County Level
British National Foal Show - November 2016
Double Champion Winning All His Classes
Including a write up in Horse & Hound...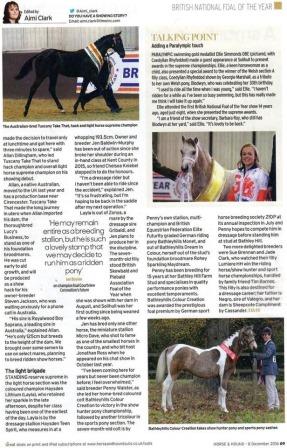 ***********************************************************************
Dam - Bathleyhills Dream In Colour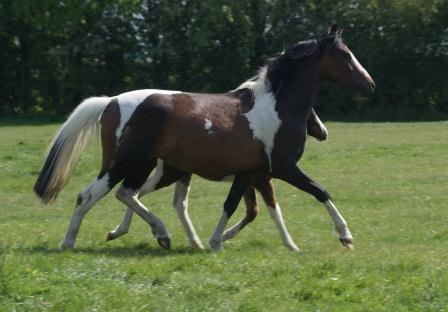 click for more information
*********************************************************************
Sire - Bathleyhills Monet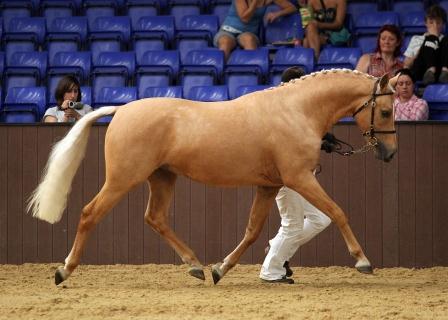 Click for more information
***********************************************************************

WPCS